A home in Escondido having carpet flooring offers great amenities for the family living in it. Carpets provide variety of benefits such as warmth, comfort, cushion, coziness, just to name a few to go along with its appearance. To preserve these benefits, giving the carpet with thorough and deep professional cleaning is highly recommended by carpet manufacturers. Health and hygiene will also benefit from proper cleaning and maintenance of the carpet. Effective cleaning process of the carpet can get rid of visible and deeply embedded dirt; it can also eliminate allergens, dust mites and other harmful pollutants. With that, better and healthier environment is achieved after cleaning the carpet deeply and it truly pays to give your carpet with professional cleaning once in every 12 to 18 months.
A poorly maintained and badly kept carpet increases the possibility of causing array of health problems inside the building environment such as allergies, asthma and other breathing related issues. Ask any carpet cleaning Escondido professionals and service providers and they will provide similar answers. It would be impossible to justify installation of carpet flooring without giving consideration to the most suitable carpet cleaning method. This must be achieved utilizing environmentally safe and sound cleaning tools, materials and technology and must be given by professionals in this field.
With professional carpet cleaning, hardened soil in the carpet can be eliminated. Through time, dirt and dust will adhere to the carpet's fibers. Getting rid of them is possible only with good cleaning method. If you have a carpet that is dirty, it will reflect light poorly. Consequently, it can reflect much better light giving you with vibrant colors if given proper cleaning and hence, increasing the aesthetic value of the carpet.
Professional carpet cleaning can get rid of fungus, bacteria, viruses and dust mites. These particles can be trapped into carpet's fiber. A professional carpet cleaner always comes with powerful tools and materials as well as the method capable of eliminate more than enough of these contaminants. Without these harmful pollutants, it is very possible to enjoy healthier environment with your carpet.
Professional carpet cleaning can get rid of the organic waste
Aside from the pollutants describe above, carpet also accumulates organic wastes like vomit, urine and pet waste, perspiration residues, blood, skin cells, and others. These can be removed using good carpet cleaning. Professional cleaning will not only clean them up, but also eliminate the offensive odors.
Professional carpet cleaning will keep the fiber in tip top shape
Dust, hardened soil can destroy fibers of the carpet. Professional cleaning can dislodge this hardened soil and keep the fiber safe and fresh as well.
The main reason you need carpet cleaning Escondido services is to extend the lifespan of the carpet. In addition to that, deep cleaning will maintain the fresh and striking appearance of the carpet. Cleaning the carpet on regular basiswill help you enjoy the benefits you get from your carpet from day one. Get in touch with the best carpet cleaner in your area now.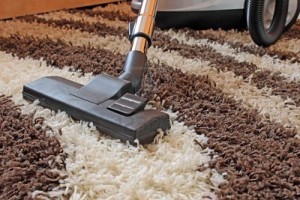 For more information,
KINDLY CALL US AT: 760-871-4599